SurvivalImport (deprecated filemod version)
Gallery: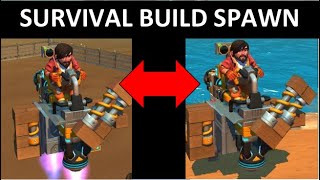 ---
Description:
!!! Warning: SurvivalImport v1 (this one) is outdated, consider using the custom game version !!!
Custom game version (no filemodding): https://steamcommunity.com/sharedfiles/filedetails/?id=2823429358
This filemod version has been updated for 0.6 as of 09/30/2022, future versions of the game *will* require manual updates.
https://youtu.be/HKkRCHsjz-k
In survival mode, enabling Developer Mode gives you access to commands, including /import and /export, which allow you to import and export blueprints, but /import doesn't require resources, so it's a cheat, this mod does the following:
Survival:
- Makes /export usable without developer mode
- Adds /build, which works like /import, but you have to have the needed correct items in your inventory/hotbar to import (does not require dev mode)
- Adds /destroy, which destroys a creation and spawns the items at your feet
Creative:
- Adds /export, which exports a creation for use in survival mode (Credit to Bottles With Models for this command, https://www.youtube.com/watch?v=hLuVP_tNzg8)
- Adds /import, which imports a creation from survival mode
To install:
1) Download and extract the .zip
2) Exit Scrap Mechanic
3) Open a new file browser window, go to Steam\steamapps\common\Scrap Mechanic
3) Drag the mod files over to the Scrap Mechanic files
5) Click "Replace the files in the destination."
That's it!
---
Hi, I'm Nova, I just want to say this:
Please don't directly take my code, you can use it for inspiration/learning, just don't copy it.
2 month(s) ago
- updated for 0.6
---
2 month(s) ago
- updated for 0.6
---
2 year(s) ago
- fixed bugs!
- now directly drops items instead of KO bags, KO bags were kinda buggy
---
2 year(s) ago
- add support for new version
- fix some bugs?
- please axolot enable restrictions in creative by default so i dont have to
---
2 year(s) ago
- added Steve\'s Makerspace\'s video to the description
---
2 year(s) ago
- export autosave
---
2 year(s) ago
- added my name and said what you can use it for
---
2 year(s) ago
- install instructions
---
2 year(s) ago
- description update
---
2 year(s) ago
- added message in creative for unspawnable parts
---
2 year(s) ago
- now checks multiple container items
---
2 year(s) ago
-joints (bearings, pistons, suspension) are now taken into account
---
2 year(s) ago
- fixed some problems (hopefully?)
---
2 year(s) ago
- add /import to creative
---
2 year(s) ago
- destroy no longer risky :D
---
2 year(s) ago
- fixed windows being fucky and uploaded the wrong zip
---
2 year(s) ago
- add /destroy
- add /export
---
2 year(s) ago
- items are consumed now (apparently there\'s a builtin function for this, i appreciate it axolot)
Brought to you by: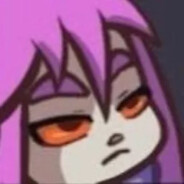 тѕсм.Consolio
Check me out on:
ScrapMechanicMods
Steam Community